Portable Bag Closer
NP-7A
Manual Sewing Machine is for sewing PP woven sack manually.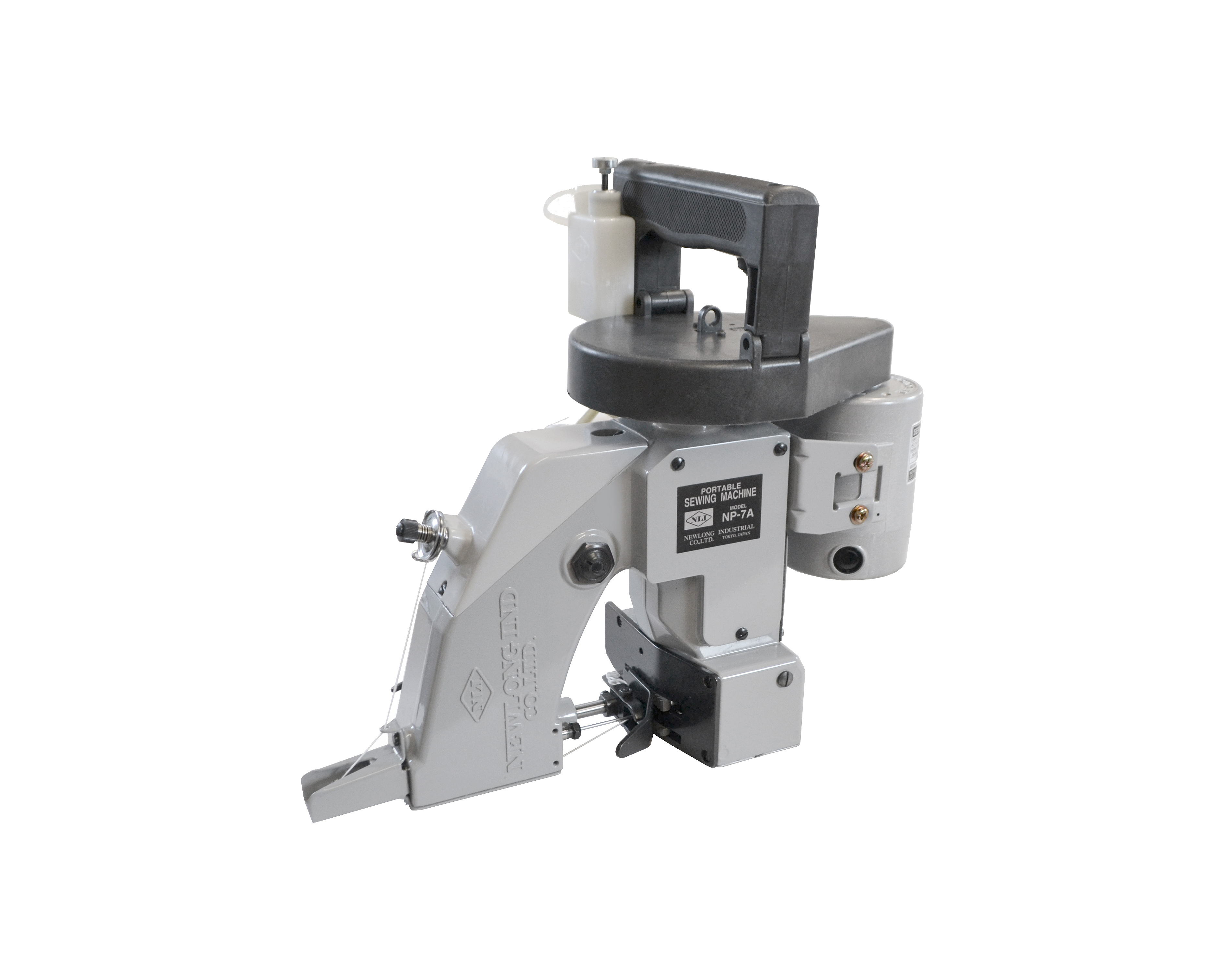 Newlong NP-7A is designed for closing many types of bag, including kraft paper, cotton and PP/PE woven bag.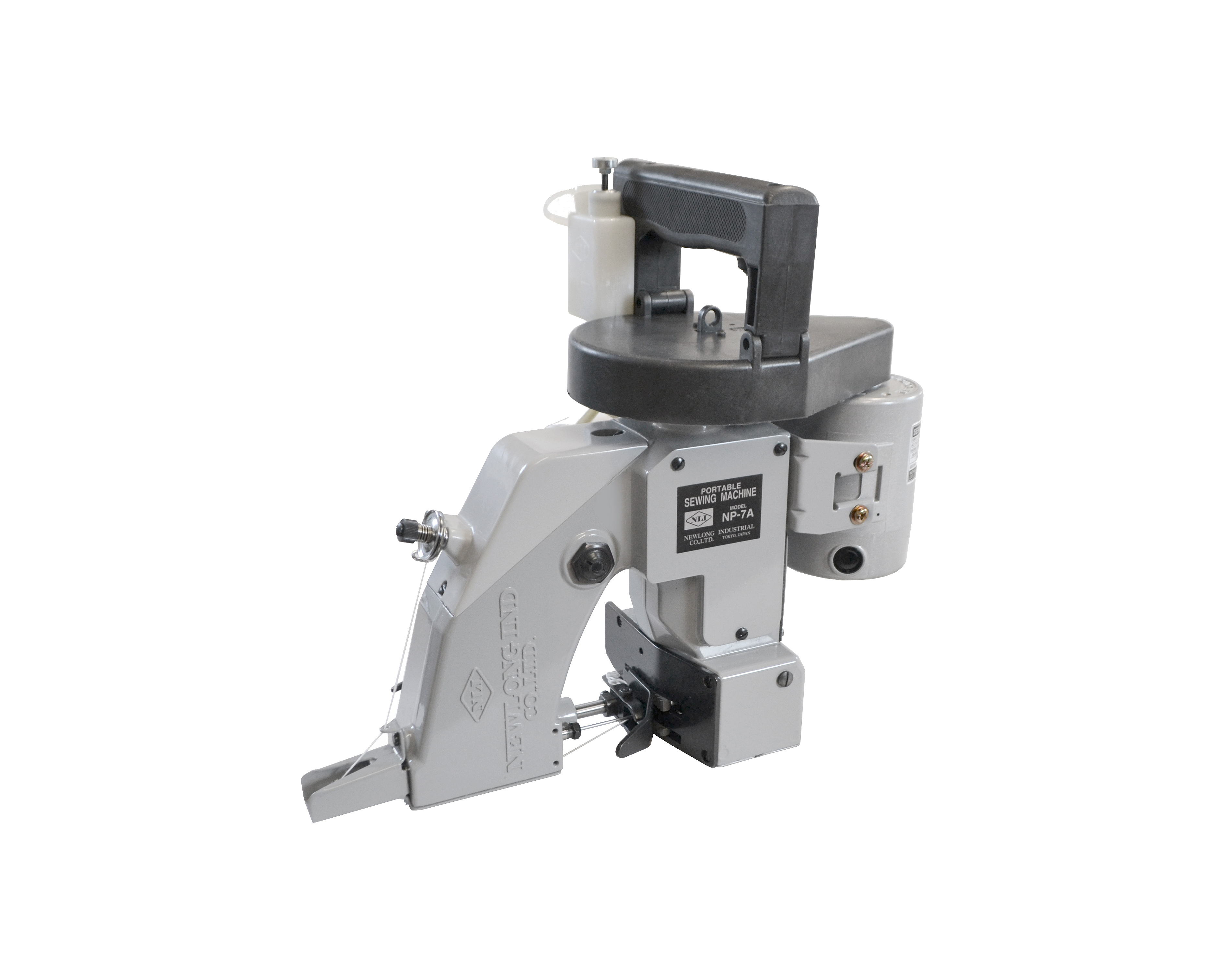 The Newlong NP-7A is a high speed, hand-held portable bag closer. Equipped with a safety plastic handle, steel cam and automatic thread cutting. Designed for continuous operation, the single thread chain stitch can let you open the bag easily by pulling the thread. The automatic oiling system can lubricate moving components. An optional overhead suspended spring balancer is available.
Specification
| Description | Specification |
| --- | --- |
| Revolution | 1700~1900 rpm |
| Stitch Length | 8.5 mm (3 per inch) fixed |
| Needle | DN x 1 - #25 |
| Weight | 6 KG |
| Driving Motor | 65W 50/60Hz, Single Phase |
Movies
Best Sale
Portable Bag Closer Manufacturer - TON KEY
TON KEY INDUSTRIAL CO., LTD., since 1987, is a Portable Bag Closer manufacturer of tarpaulin, PP woven mat, woven sack and monofilament rope located in Taiwan.
PP Woven Mat | Woven Sack | Monofilament Rope industrial machinery built with alloy steel screw and T-Die for long-lasting efficiency and duration. Lightweight, water resistant, high strength and easy operate PP, PE woven mat & sack manufacturing equipment.
TON KEY has been offering customers high-quality women mat, sack sheet and monofilament rope processing machinery and production line design and manufacturing, both with advanced technology and 30 years of experience, TON KEY ensures each customer's demands are met.
Hot Products
Hot

Hot

Our new design of band type circular loom (Model: TK-6/850GB-R) enhances production capacity,...

Read More

Hot

Hot

Plastic Waste Recycling Machine (3-in-1 Type) production line is suitable for processing plastic...

Read More