Fan Guard Machinery and Customized Welding Equipment
Ton Key office have been in Fan Guard making machine industry for long, helping a lot of customers setting up their Fan Guard making plant. And specialized in Spot Welding Machine in Taiwan. We can offer the whole machines for Fan Guard making and home appliance assembly line.
---
We supply whole plant of Fan Guard machine for star fan guard, spiral fan guard, expanded fan guard and flat spiral fan guard, having lots of customers in Hyderabad, Calcutta, New Delhi and Bangladesh (most of them are Fan Guard factory).

We can supply customized Machines for many different type and size according to your need.
We also specialized in Welding Machine can offer the customized welding machines for home appliances plant, like microwave oven, stove frame, spiral net of skimmer and bird cage etc…

Our machine is built with high quality, precision manufacturing, cautious check and take care all process in quality level. Also, our machine is design for mass production so it is economical and more reliable.
Flow Chart Fan Guard Making Process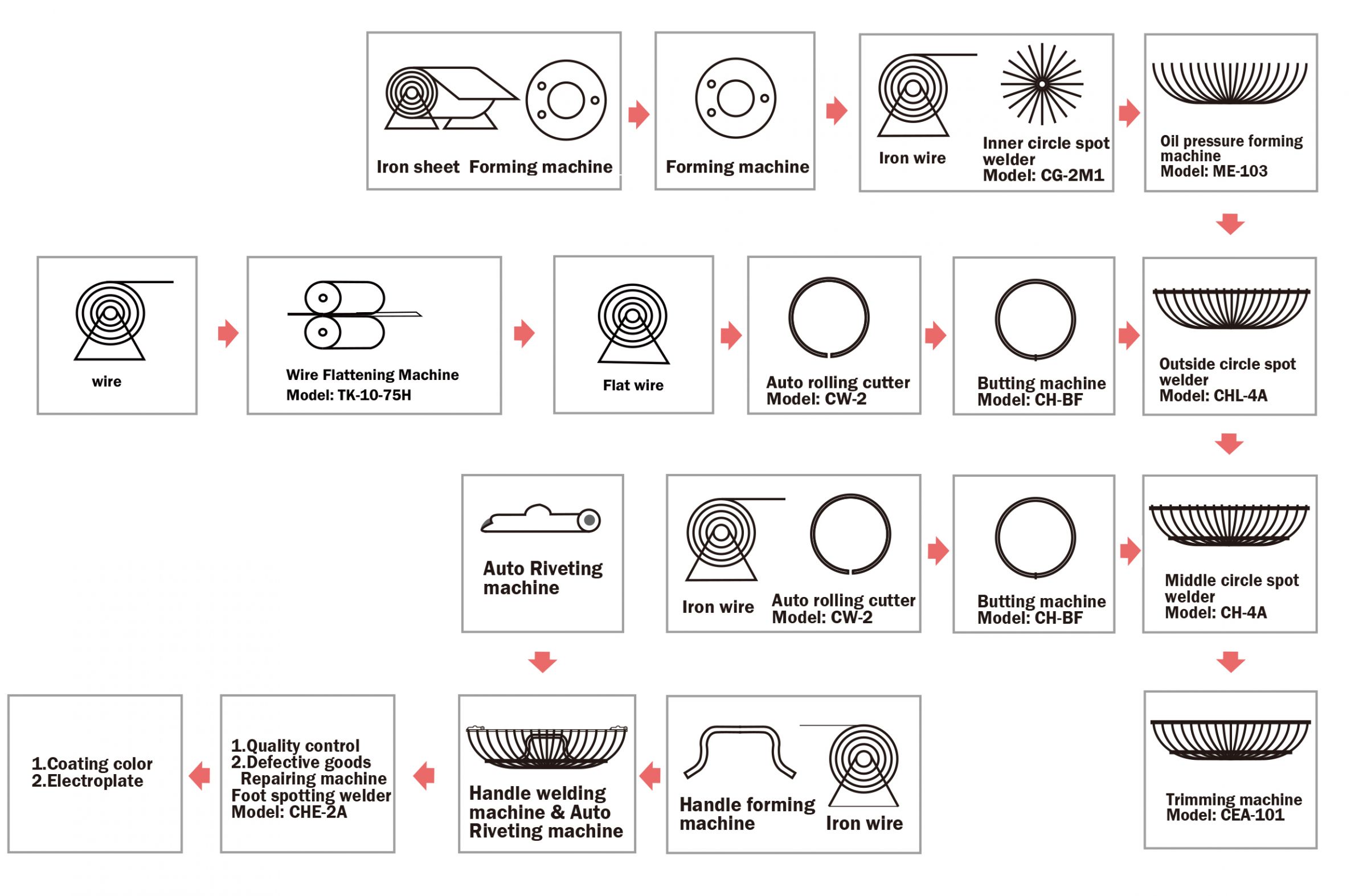 REMARK
Please feel free to let us know if you need any further information about Fan Guard making plant and customized Spot Welding Machines.
Also, please let us know what kind of product, size and capacity would you like to produce to provide suitable solution for you.
We are willing to share our Fan Guard making plant and Spot Welding Machines experience to you for helping you to complete your production line and production efficiency increasing.
Fan Guard Machinery and Customized Welding Equipment - Complete Fan Guard Production Line and Customized Spot Welder | Plastic Processing Machines Manufacturer | TON KEY
Located in Taiwan since 1987, TON KEY INDUSTRIAL CO., LTD. has been a plastic processing machinery manufacturer. Their main processing machines, including Fan Guard Machinery and Customized Welding Equipment, PP Woven Mat Machinery, Plastic Waste Recycling Machinery, PP / PE Monofilament Rope Machinery, PP Fiber Rope (Polytwine) Making Plant, PP Woven Sack Machinery, PE Tarpaulin Making Equipment and Fan Guard Machinery, which are sold worldwide with solid reputation.
TON KEY INDUSTRIAL CO., LTD. is a Specialist manufacturer / exporter of plastic processing machinery. Main Product: Plastic Recycling Machine, PP Rope Making Machine, PP Heavy Duty Packing Tape Making Machine, Needle Loom...etc. TON KEY's industrial plastic processing machines are built with alloy steel screw and T-Die for long-lasting efficiency and duration. They are also lightweight, water resistant, high strength and easy to operate.
TON KEY has been offering customers high-quality plastic processing machines and production lines, both with advanced technology and 30 years of experience, TON KEY ensures each customer's demands are met.