Strong Breaker
Model
Plastic Shredder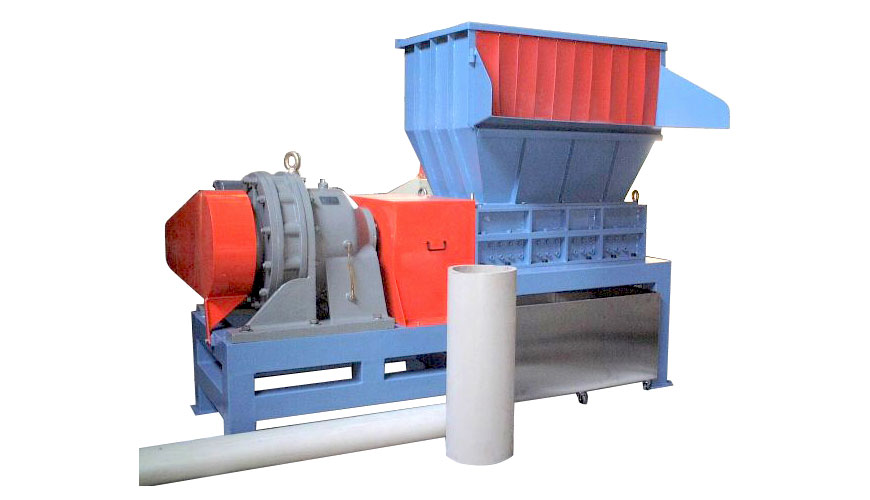 We have different types of Strong Breaker. In addition, we can do the custom design for your shredding needs.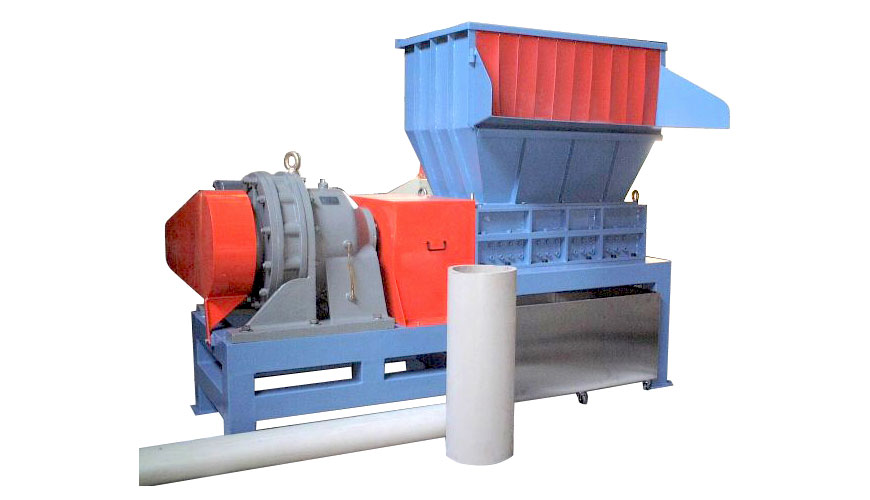 Strong Breaker has strong crushing capacity and high efficiency for breaking waste materials. You can put the waste materials from the inlet. After processing by the strong breaker, the waste materials will be broken into smaller pieces. We can offer you the suitable machine model for your specific needs.
Specification
Item No.
Description
TK-750DB (50HP)
1.

Motor

50 HP x 6P
2.

CYCLO Reducer #91

1 set
3.

Inlet size

750 x 610 mm
4.

Blade Material

SKD-11
5.

Blade Shaft Type

Claw Blade Type with Double Shaft
6.

Shaft Material

SNCM439
7.

Shaft Shape Made

Hexagon Made
8.

Bearing

4 pcs (Type: 22320)

9.

Blade Number

15 pcs (Thickness: 50 mm)
10.

Inner Hole of Blade

Hexagon Made
11.

Outer Diameter of Blade

Three Claw Blades Made

12.

Spacer Tube Material

S

45C
13.
Striker Plate Material

SS400

14.
Gear Material

SCM 415 (Chain Coupling#12022)

15.
Hopper

1 pc (Material: SS400)

16.
Rack

1 pc (Material: SS400)

17.
Infrared Ray Overload Protection Device

1 set
Photo Gallery
Best Sale
Strong Breaker Manufacturer - TON KEY
TON KEY INDUSTRIAL CO., LTD., since 1987, is a Strong Breaker manufacturer of tarpaulin, PP woven mat, woven sack and monofilament rope located in Taiwan.
PP Woven Mat | Woven Sack | Monofilament Rope industrial machinery built with alloy steel screw and T-Die for long-lasting efficiency and duration. Lightweight, water resistant, high strength and easy operate PP, PE woven mat & sack manufacturing equipment.
TON KEY has been offering customers high-quality women mat, sack sheet and monofilament rope processing machinery and production line design and manufacturing, both with advanced technology and 30 years of experience, TON KEY ensures each customer's demands are met.
Hot Products
Hot

Hot

Our new design of band type circular loom (Model: TK-6/850GB-R) enhances production capacity,...

Read More

Hot

Hot

Plastic Waste Recycling Machine (3-in-1 Type) production line is suitable for processing plastic...

Read More