PP Mat Design Card
PP Mat Pattern is for selection of lines, shapes, colors, etc. as a design on PP mat.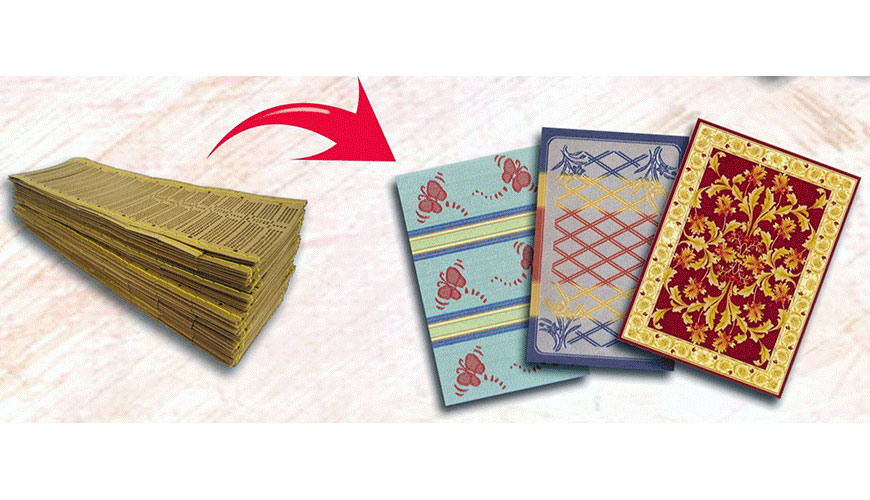 Lots of designs are available upon request. Customized designs are welcome (please specify your size of PP mat). Blank paper cards are also available.
Best Sale
PP Mat Design Card Manufacturer - TON KEY
TON KEY INDUSTRIAL CO., LTD., since 1987, is a PP Mat Design Card manufacturer of tarpaulin, PP woven mat, woven sack and monofilament rope located in Taiwan.
PP Woven Mat | Woven Sack | Monofilament Rope industrial machinery built with alloy steel screw and T-Die for long-lasting efficiency and duration. Lightweight, water resistant, high strength and easy operate PP, PE woven mat & sack manufacturing equipment.
TON KEY has been offering customers high-quality women mat, sack sheet and monofilament rope processing machinery and production line design and manufacturing, both with advanced technology and 30 years of experience, TON KEY ensures each customer's demands are met.
Hot Products
Hot

Hot

Our new design of band type circular loom (Model: TK-6/850GB-R) enhances production capacity,...

Read More

Hot

Hot

Plastic Waste Recycling Machine (3-in-1 Type) production line is suitable for processing plastic...

Read More